We were delighted to revisit this play area one year after we completed the project.
This showcases not only the great work we do but also the fact that our play areas stand the test of time!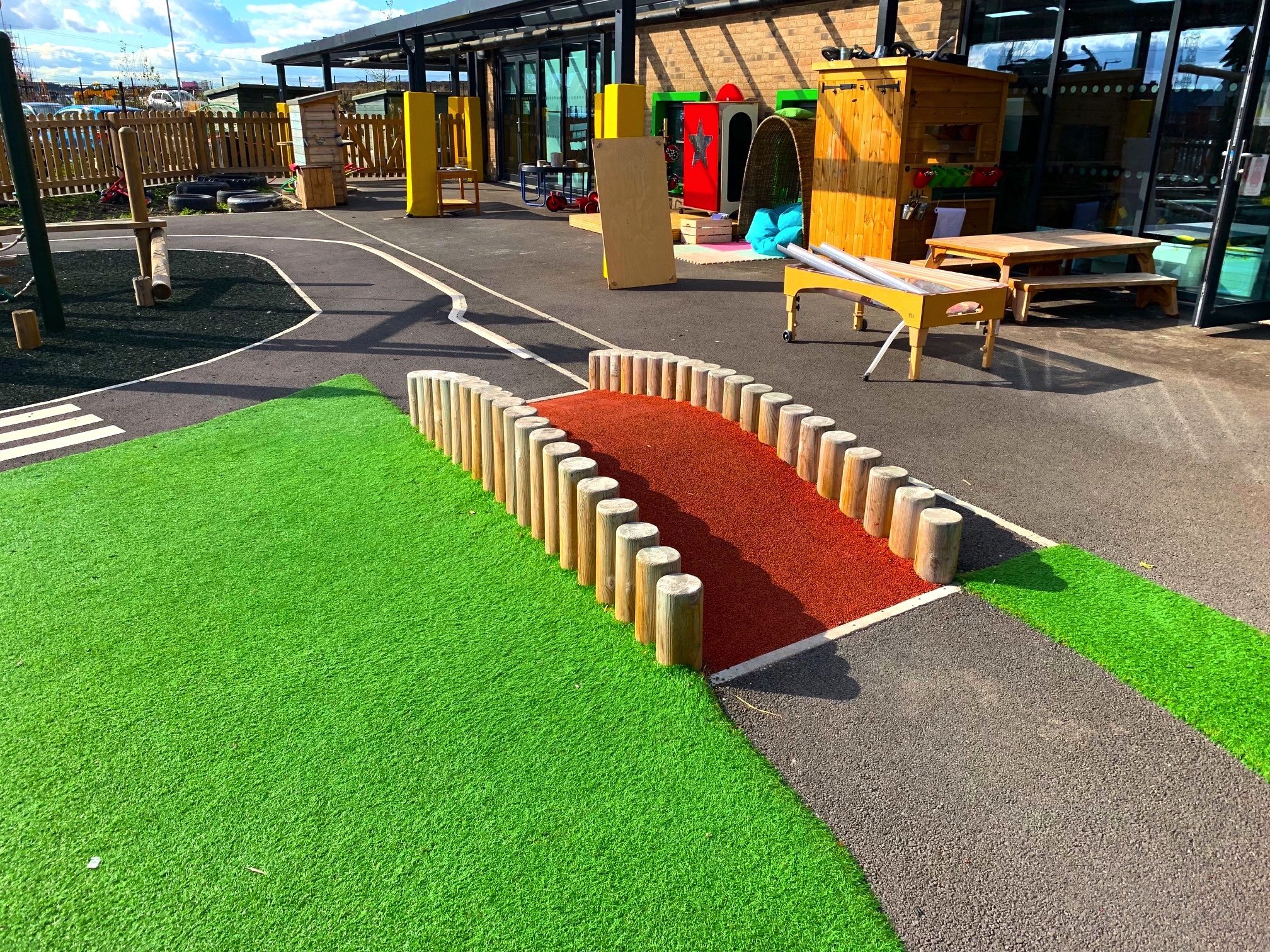 The project at Green Ridge Primary Academy, Aylesbury, involved creating several new EYFS areas.
The new play areas have injected a new lease of life into the Academy's outside space and will entertain and motivate the children for many years to come!
As you can see from the play area in the photos, it is designed for children just starting their first stages of education; these years are crucial for cognitive learning and development of their social skills.
Bringing children to play and learn together in this way is central to everything we create.
Speaking to the staff at Green Ridge they have expressed their joy towards the project stating they are 'over the moon' with the results and the way in which the children have used the pace over the last year.
As a company, we pride ourselves in the work we do and the impact, not only for the children, but also for the staff who are able to teach more engaged and healthier young people.
We take our duty of care to our customers very seriously and we very much believe the customer service we provide is as important as any of the work we do  - before, during and after.