Teacher's put a lot of time and effort into making their school's environment exciting and inspirational. Walls and corridors are covered in highly colourful displays, there's always artwork on show and classrooms are equipped with the latest resources. For many schools, however, this ends at the door to the playground. In this post, we'll give you some ideas of how to turn your boring school yard into an exciting adventure playground.
Boring playgrounds cause problems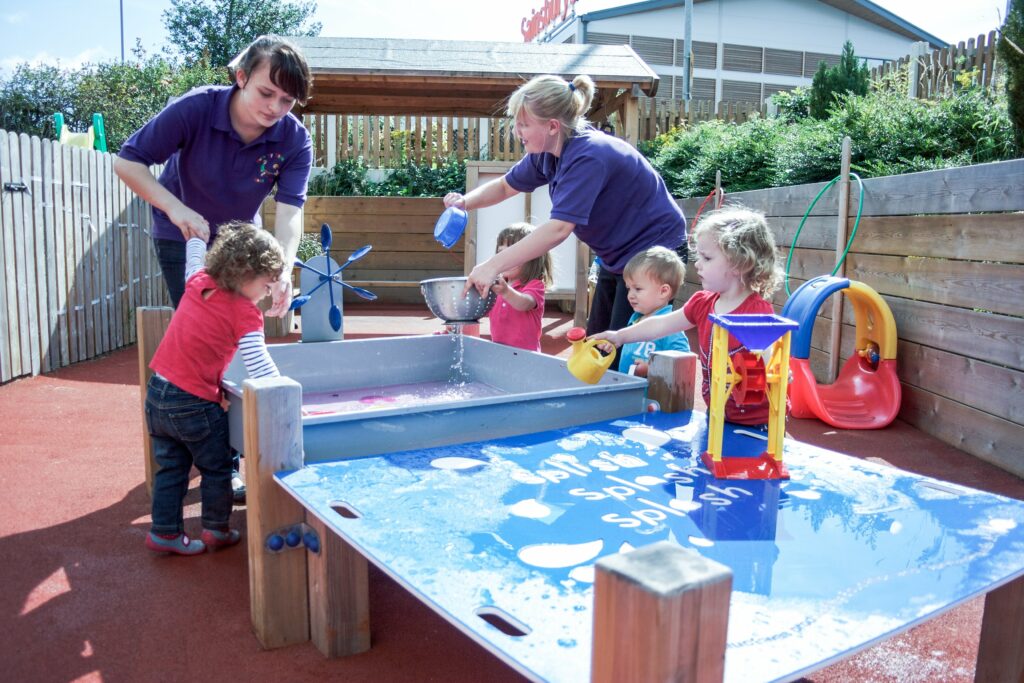 Come break time, too many pupils are put out to pasture on nothing more than a drab rectangle of grey tarmac with only the wind to inspire them. It's no surprise then, that lots of primary kids ask to stay in and help the teacher and the many secondary students mooch around in corridors staring at their phones.
Without things to do, children get bored and frustrated. This can lead to poor behaviour during breaks and cause problems in the lessons that follow. It also means that many children don't get any exercise during the school day. After being sat at a desk for a few hours, you want them to run around and burn off a bit of energy: it's good for both their physical and mental health. Instead, many children just stand around waiting for the bell, eating crisps and sipping sugary drinks.
It doesn't have to be this way. The outside of your school can be as inspirational as the inside, helping children to be healthier, more creative and more motivated for their next lesson. Here are some ideas about how you can achieve this in your school.
1. Get them playing team sports again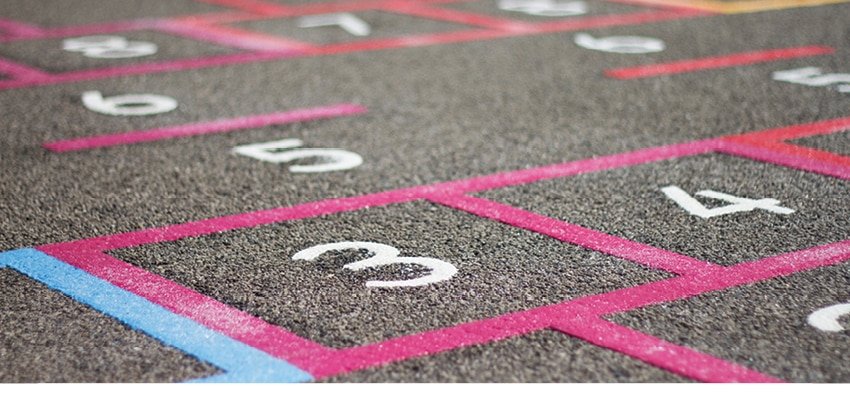 You don't need to spend a fortune to inspire kids to play team sports during break times. Installing playground markings on your school yard surface marks out pitches and courts for a wide range of team games that kids love to play. There's football, futsal (5-a-side football), netball, rounders, cricket, tennis and basketball to choose from. You can even get nets and goals to equip them fully. Once installed, you just need to put out a selection of bats and balls for the children to use.
The great thing about installing playground marking for team games is that it encourages lots of children to participate. You can also use the markings for PE lessons.
2. Drive them up the wall – literally!
We've all had lessons where the kids were 'climbing the walls,' – well, now this can happen in a good way. At ESP Play, we supply a selection of climbing walls specially designed for children to play on. Not only are these are great for getting pupils active, they are also good for helping kids challenge themselves and for developing resilience. Above all, they are fun to climb on and a great way to encourage physical activity.
3. Build an obstacle course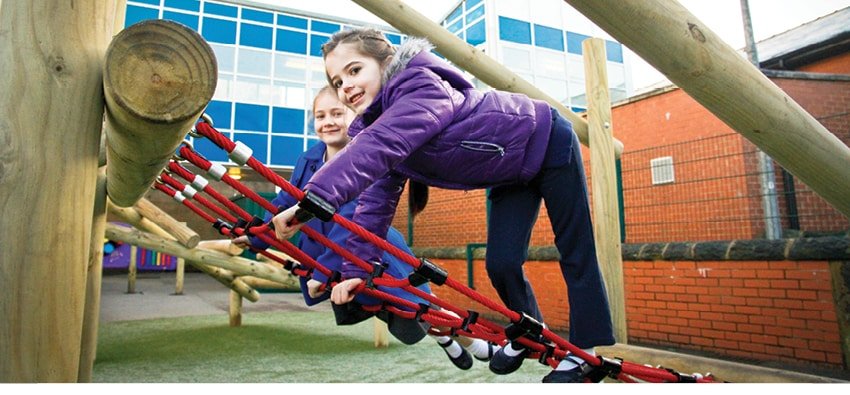 When it comes to playground design, one of the features that most schools want to install is some form of obstacle course. One of the best ways to do this is with a Trim Trail. The big advantage of a Trim Trail is that you can choose your own elements. There are lots to choose from, too: balance beams, climbing nets, scramble under nets, duck and dive posts, striding posts, jungle bars, wobbly bridges, tight ropes… the list goes on.
For schools with limited budgets, Trim Trails offer you the potential to build your adventure playground up over time, perhaps adding an extra element or two each academic year. You don't need to buy everything at once.
For versatility, Trim Trails also come with easily interchangeable features, giving you the ability to adapt your playground equipment for different purposes or different groups. It also means you can give children lots of different challenges using the same pieces of outdoor equipment.
Kids love to play on Trim Trails, which is why you see them in so many public parks. Now you can have them in your own playground and inspire even more children to play.
4. Max up the fun with Freeflow
Our Freeflow obstacle courses have evolved through years of working with teachers and student councils to create the ultimate outdoor playground equipment. With a wide range of modules to choose from, you can create a bespoke adventure playground that meets the needs of your school and contains your pupils' favourite obstacles.
Not only are our Freeflow courses irresistible to play on; they also help your pupils develop strength, stamina, coordination and team building skills. They can completely revolutionise your playground and increase your pupils' enjoyment of your outdoor space.
5. Don't forget to add bells and whistles
To add variety to your playground design, consider using outdoor play equipment for less sporty children to use during break times. For example, we have a range of creative outdoor equipment including musical instruments, stages, and structures which can be used to encourage roleplaying adventures. We've also got sandpits and water play equipment, nature equipment and lots of games ranging from hopscotch to chess.
Developing your outdoor space can have lots of benefits for your school. In enhances pupils' enjoyment and can have a positive impact on their physical health and mental wellbeing. It can also help improve behaviour and progress in the classroom.
As you can see from this article, there are lots of options open to you to turn your boring school yard into an exciting adventure playground. If you want to discuss what we can do for you, give us a call on 01282 43 44 45.