Creativity is the highest level of skill that children can aspire to and it is something all schools have an obligation to develop in their pupils. At ESP Play, we know this requires giving pupils the freedom to explore, experiment and invent; that's why we have put together a selection of great outdoor play equipment to help you develop creativity in your school. In this post, we'll take a look at some of the key areas where our equipment can benefit your pupils.
Children love music but their experience of it is primarily that of a consumer, not a creator. They'll watch music videos on YouTube and listen to it on their phones but apart from their weekly music lesson most children rarely get to play on an instrument – and even then, it's unlikely they'll do much in the way of creative composition.
In education, the thinking is that skills and knowledge need to be learnt before children can begin to compose their own music. Although you can see the logic in this approach, most children never learn the skills well enough to get much of a chance at being creative. Letting them compose their own musical creations might increase their motivation to improve their technical skills even more.
Here at ESP Play, we have a range of easy to play outdoor musical instruments that can be put up in the playground so that children have access to them every day. They'll give your pupils the ability to experiment with sounds, create their own tunes and practice their skills, all while having fun with their friends. By putting several instruments together, you also enable the pupils to develop ensemble skills.
With chimes, drums, drainpipe drums, xylophones, a washboard and rain wheels to choose from, you'll find these instruments are excellent for young learners. They enable children to improvise rhythmical and melodic patterns whilst combining musical ideas and structures. At the same time, as the instruments are placed in the playground, pupils will develop confidence in performing in front of others.
Art lessons are predominantly about learning technical skills, exploring different media or discovering other artists. Children are often told what to draw or paint, what materials to use and to emulate the style of another artist or movement when doing so. However, as we all know, the greatest artists are the ones that come up with something totally new, whether a new technique such as Seurat's Pointillism or a new style, like Picasso's Cubism.
Developing children's ability to be creative artists is best done by giving them the opportunity to paint and draw in their own way. When going freestyle, they can use what they have learnt in lessons but can abandon those techniques in favour of artistic freedom is they wish to do so.
At ESP Play, we provide outdoor art equipment that children can use to do creative artwork in the playground whenever they like. This includes chalkboards, painting stations and whiteboards. For children who wish to explore their creativity using different media, we also have a weaving board for those with an interest in textiles. All boards are interchangeable, easy to clean and can be used in lessons and during free time.
Drama is one of the key creative subjects in schools. Not only does it enable students to develop skills in performance and come up with new ideas for plot, character and theme; it also gives children the opportunity to explore many life issues, such as bullying or the environment, and come up with creative solutions for dealing with them.
Children naturally like to act, they love to play different characters, create new worlds and think up new situations. To encourage this, schools need to provide the resources that will inspire them to improvise.
We have a selection of playground equipment designed to do exactly this. Firstly, we have a range of imaginative outdoor equipment that can create stimulating settings for children. These include wooden bridges, carriages, trains, tunnels, mud kitchens, kiosk play panels and play huts. At the same time, we also provide outdoor performance stages. These are available in different sizes and shapes and there's even a proscenium theatre façade to create the ideal outdoor performance setting.
Outdoor stages not only stimulate children to get creative, they also provide the teacher with the necessary space to rehearse drama and perform it in front of an audience: our octagonal shelters with tiered seating, for example, create the perfect theatre in the round.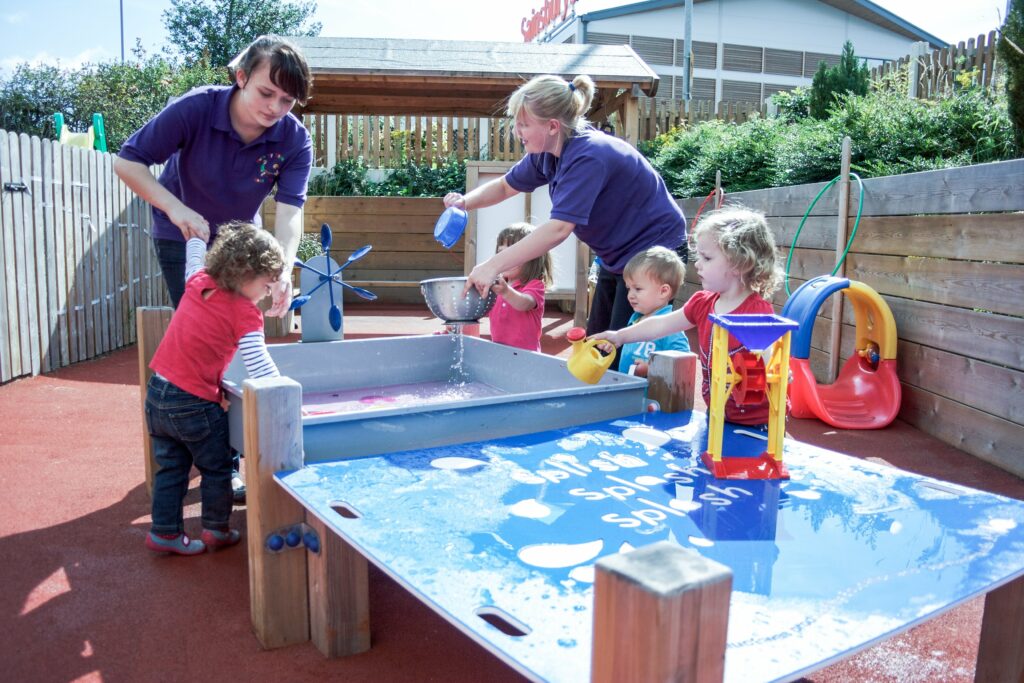 Of course, artistic pursuits are not the only route to developing creative thinking. We also have a selection of other school playground equipment that can stimulate those who are not as artistically inclined. This includes a range of board games including chess, Ludo and Connect 4 for those who like creative problem solving, sand and water play for the tactile explorer, and for those tactile problem solvers we have Soma cubes and tangram tables.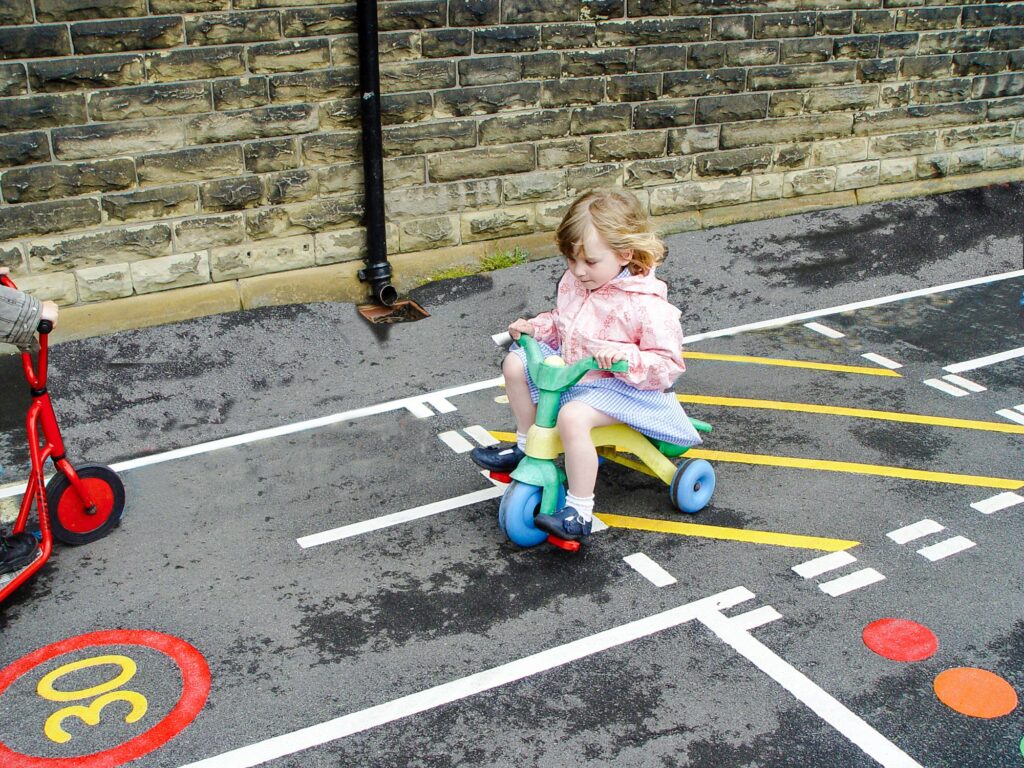 For many children, one of the most important drivers when it comes to being creative is having the space to play. When children feel it is safe to run around and have fun, they are often at their most inventive. To make your playground more inviting and safer for children to play on, take a look at our great choice of playground flooring, we supply block paving, artificial grass, rubber mulch, resin bound gravel, grass matting as well as sports and wet pour surfacing.
Play and creativity go hand in hand, so it makes sense for schools wanting to develop creativity to use the playground as the setting to do this. Our range of creative equipment is ideal for use during free time and can also be incorporated into structured lessons.