Not every school has an abundance of outdoor space which can be utilised for sports and for those that have nothing more than a small playground or a slither of greenery, there can be real issues for providing sporting opportunities for their pupils. Luckily, however, there are practical and affordable solutions that help you to make the most of the limited space available. In this post, we'll take a look at the best ones on offer.
The problems of having limited outdoor space for sport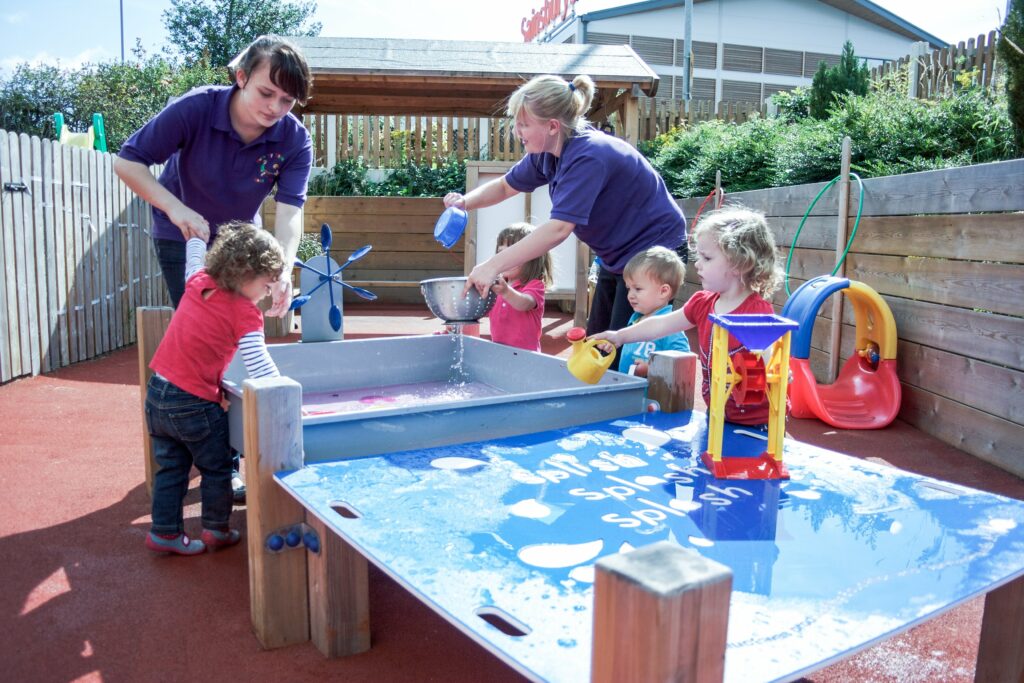 Schools sports are important to young people. It's where most pupils learn how to play a range of different sports, some of which they may end up playing well into their adult years. They help to keep children fit and healthy, especially in these modern times when children don't get to play out like previous generations. And then there is the pleasure of taking part in the great tradition of inter-school sports competitions. All of these things are limited and sometimes even denied to children at schools with lack of adequate outdoor space.
But whilst we can't all have Eton's 7200ft, £17 million, Olympic rowing lake, there are ways which those schools deprived of space can still provide a range of sports for their students.
Playground markings for school sports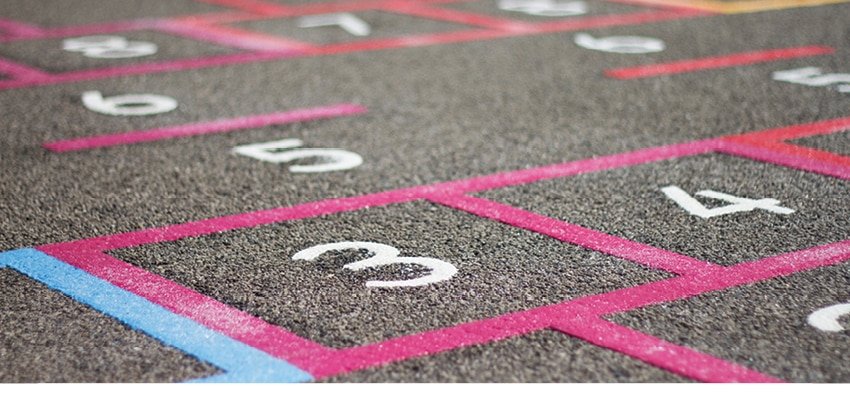 Playground markings provide the easiest, most practical and most affordable solution to schools looking for ways to offer more sports to their pupils. At ESP Play, we provide playground markings for a wide range of team sports including football, futsal (a version of 5-a-side football), tennis, netball, rounders, cricket and basketball.
All these can be used on a typical playground hard surface, are inexpensive to install and are hard wearing. This means you can double up your school playground as your outdoor sports venue and provide your pupils with pitches to play on during break times.
For those schools that are seriously short of space, the ultimate solution can be found in our multicourt markings. A multicourt consists of futsal, netball and basketball markings overlaid on a single court. The markings for each sport are in a different colour, making it easy for pupils to identify the right ones. This gives schools the ability to utilise the same space for three separate sports.
Playground markings can make your playground work for you much more effectively. They enable you to teach a wider range of sports without the need for extra space or for huge investment.
Equipping your new sports area
Of course, if you want to offer these sports, you will need to equip them. At ESP play, we provide the equipment, too. We supply netball and basketball nets and also a goal unit with combined football goal and shooting net – ideal for a multicourt and for general playground use. We even have a recessed goal unit. In addition, we also provide ball walls, which are ideal for cricket and for football practice.
Sport-friendly playground flooring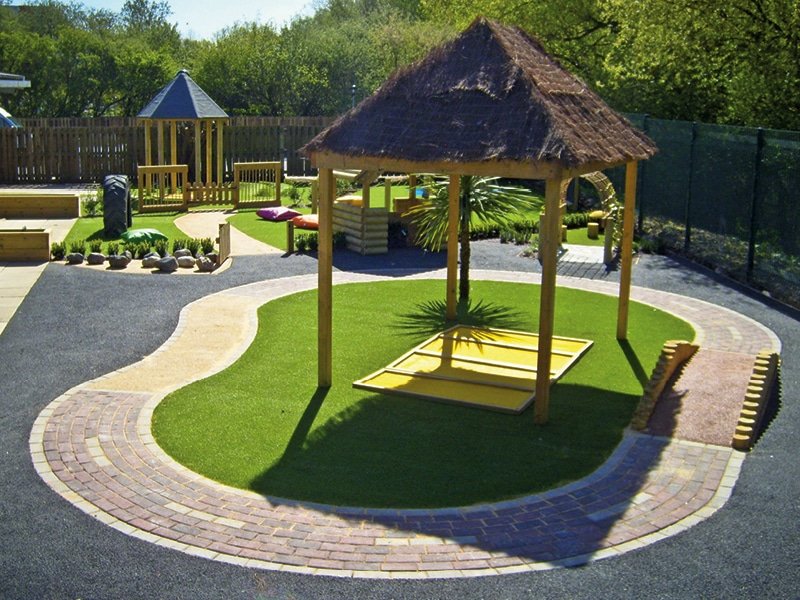 If you want to improve your playground design even more, you can always replace all or part of your existing playground surface with sport-friendly playground flooring. For example, you can install artificial grass together with your desired sports markings. This would provide you with a far superior playing surface that was good enough for interschool tournaments and safer for the children to play physical sports on.
Artificial grass surfacing also requires much less maintenance than a real grass pitch. There's no mowing, no replanting and no mud. Once it is installed, it will stay in peak condition and with its hardwearing materials will last for years. Many of our clients have used artificial grass to convert part of their existing playground for sports use whilst still granting children access during break times.
Artificial grass is not the only solution for an improved playground sports surface. Wetpour surfacing is another popular choice for many schools. Made from recycled tyres, it is a long lasting, soft surface that's highly effective in reducing injuries through falling. This makes it ideal for use on pitches and courts where physical sports are played. There certainly won't be as many grazed knees or kids going home with holes in their trousers and tights as there would be on a tarmac surface.
The other benefit of a wetpour surface is that it can be coloured. So, you can colour it green to give it a more professional sports colour – or opt for something less traditional such as using your school's colours. The choice is yours.
With playground markings, outdoor playground equipment and a range of safe and hardwearing playground surfaces to choose from, it is easier than ever to for schools with limited outdoor space to provide the facilities for a range of sports. It's no longer necessary to find extra space to do this, you can simply convert your existing space and use it for both sporting activities and normal playground use.